The Most Beautiful Buildings in Cagayan de Oro City
Posted in Breaking News
Beautiful buildings in Cagayan de Oro City have been sprouting almost anywhere in the city. But there are few exceptional buildings that captivate the entire city because they are uniquely designed, beautifully made, or simply stunning. When you pass by these buildings, you can't help but turn your head.
1.Science Complex, Mindanao University Of Science And Technology, Cagayan de Oro City, Philippines.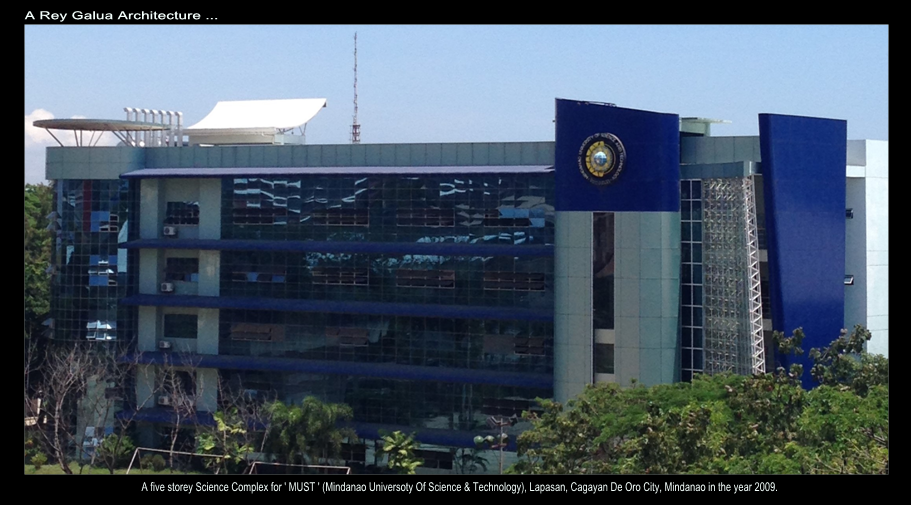 GALUA PLUS Architectural Design Studio by Dr. Rey Galua is an architecture firm established in 1998 ( the former name was RD Galua Associates).The five storey Science Complex building was design to house the different science laboratories. It starts from second to fifth floor, and class rooms at ground floor. The building was also equip with scenic elevator, and laboratory exhaust-system.
Beautiful Buildings in Cagayan de Oro City
Rey Diegas Galua, born 5 October 1974, is a Filipino architect whose company, Galua Plus (former rdGalua Associates) maintain a national design practice.He is the principal architect and owner of rdGalua Associates Architectural Design firm with an office at Cagayan de Oro city, Philippines.He is one of the most prolific Filipino architect of his generation.
2.Limketkai Luxe Hotel, Cagayan de Oro City, Philippines.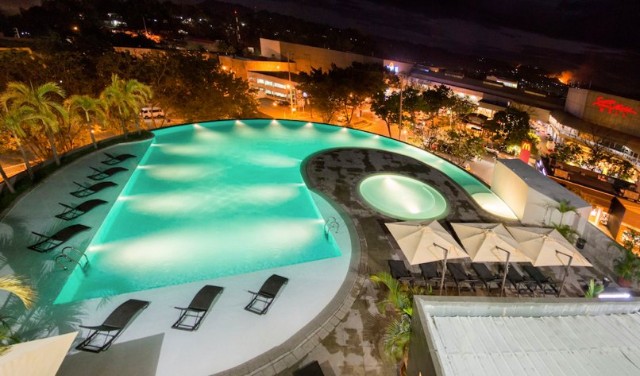 Limketkai Luxe Hotel, stands solid gold, ready to deliver the very best in the hospitality service. Is the tallest and biggest hotel in CDO. Endorsed as the first Gold Hotel in the Philippines, it has also been certified as the first LEED (Leadership in Energy and Environmental Design) building in the Philippines.
3.Primavera Residences Serviced Apartments, Cagayan de Oro City, Philippines.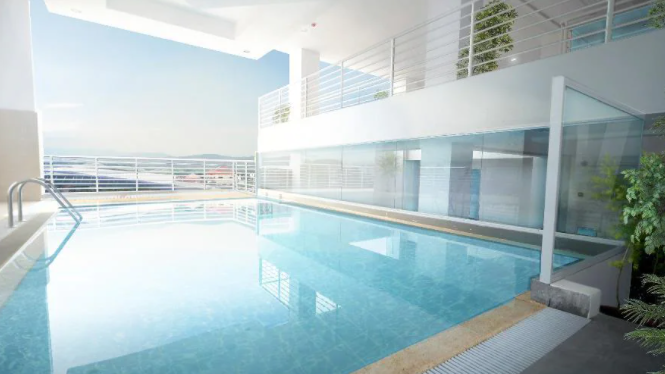 Well-placed in the shopping area of Cagayan De Oro city, Primavera Residences Serviced Apartments provides a most conducive spot for you to take a break from your busy days. With its location just from the city center and from the airport, this 4-star hotel attracts numerous travelers each year. With its convenient location, the hotel offers easy access to the city's must-see destinations.
4.Mindanao University Of Science And Technology Science Complex, Cagayan de Oro City, Philippines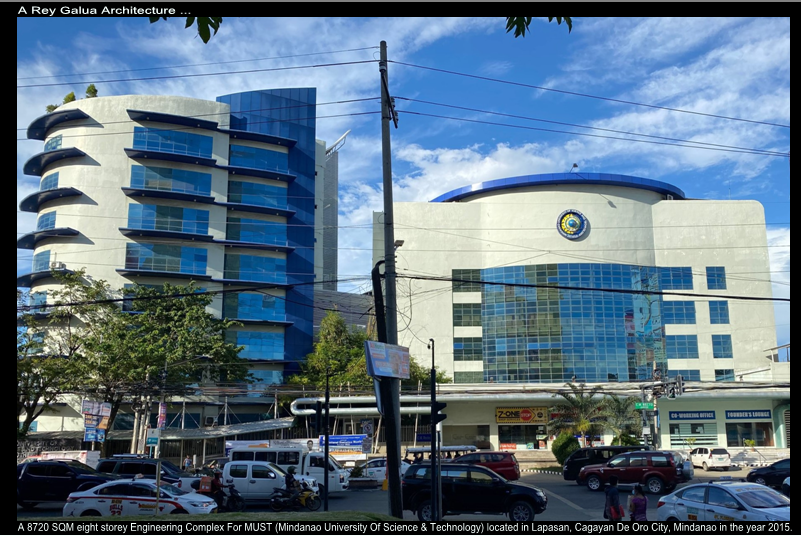 The Engineering Complex is design to house the different Engineering Laboratories, state of the art Audio Visual Room, Class rooms, and Faculty rooms. It si also provided with two elevators, and cctv system.
5.Capitol University Medical City, Cagayan de Oro City, Philippines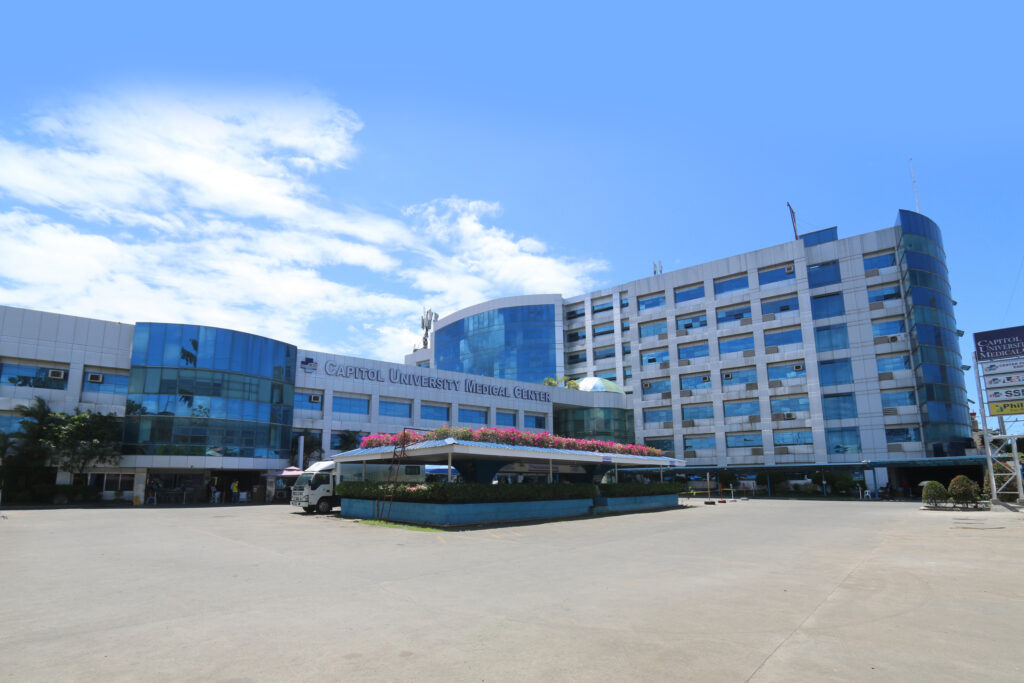 Presently, after decades of existence, CUMC has evolved to become a premier wellness center in Mindanao. A tertiary hospital equipped with the latest state of the art equipment, manned by specialist in the clinical area, highly trained nursing service and support staff, and a homey ambiance which provides optimum and reliable health care services.
6.Pryce Plaza Hotel, Cagayan de Oro City, Philippines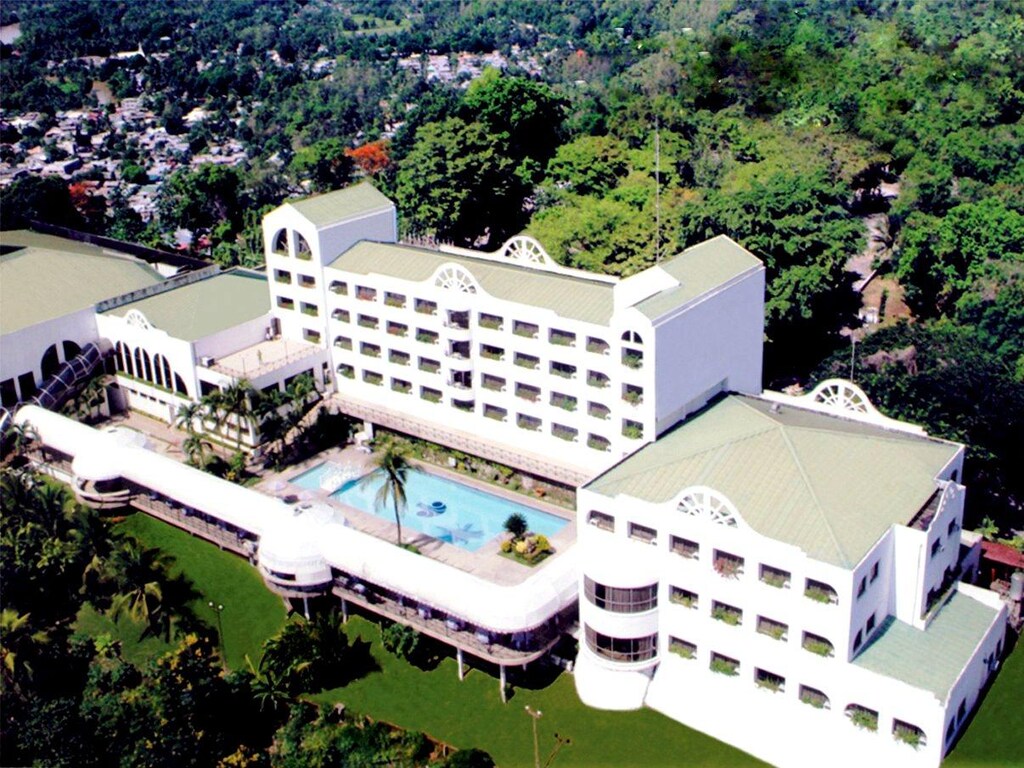 This international business class hotel, situated 10-minutes from Cagayan de Oro's city center, is modern and elegant. Guests will enjoy easy access to a myriad of entertainment, shopping, and commercial areas as well as numerous historic and cultural locations. The hotel guestrooms are adorned with modern features and decorated in a traditional Filipino style that captures the ambience of the surrounding city in a restful manner. The on-site cafe is a prime venue for enjoying a delicious drink, while the restaurant serves guests with a romantic atmosphere in which they can enjoy the starlit ambience.
Source: Most Beautiful Buildings in Cagayan de Oro City
You might also like: Top 10 Architectural Firms in Cagayan de Oro